Resting State EEG Hemispheric Power Asymmetry in Children with Dyslexia
February 2016. Frontiers in Pediatrics 4(9830)
DOI: 10.3389/fped.2016.00011
Eleni Anna Papagiannopoulou, Jim LagopoulosJim Lagopoulos.
Abstract
Dyslexia is a neurodevelopmental disorder estimated to affect between 4-7% of the population. It is often referred to as a learning disability and is characterised by deficits in the linguistic system. To better understand the neural underpinnings of dyslexia, we examined the EEG power spectra between pre-adolescents with dyslexia and neurotypical control children during eyes closed state. We reported the differences in spontaneous oscillatory activity of each major EEG band (delta, theta, alpha and beta) adopting a global as well as in a region-by-region and hemispheric approach, to elucidate whether there are changes in asymmetry in children with dyslexia compared to controls. We also examined the relationship between EEG power spectra and clinical variables. The findings of our study confirm the presence of an atypical linguistic network, evident in children with dyslexia. This abnormal network hallmarked by a dominance of theta activity, suggests these abnormalities are present prior to these children learning to read thus implicating delayed maturation and abnormal hypoarousal mechanisms.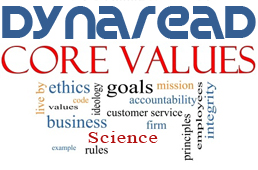 Our Dynaread team members are required to hold themselves accountable for serving our clients in adherence with our core values...
Contribute with scientific and overall integrity.
Retain the focus on the needs of each individual child.