How We Test Reading: Memory and Comprehension Test
In this article we will explain how we test a child's Working Memory, and Reading Comprehension.
The working memory test.
Our working memory test is a rudimentary test which presents the child with the classic match-the-cards or pair-cards game. We choose this game as it is familiar to most children and reduces apprehension about being tested. We calculate the results and express these as a percentage of the average demonstrated performance by our benchmark group of seven to nine year old Elementary School population. Example: A Rudimentary Memory Performance Indicator (RMPI) score of 85% means that a child demonstrated a performance at 85% of average seven to nine year old children.

A demonstrated score of 90+% indicates to us that we have no reasons tot suspect working memory issues.
A demonstrated score between 70%-90% indicates to use that your child did perform lower than seven to nine year old average children. However not too dramatically and not creating reason for concern.
A demonstrated score below 70% is on the low side, with under 55% being really low. It is important to realize that we can only draw reliable conclusions from high scores. It may be that the game strategy was inefficient, and/or that your child was somewhat nervous or distracted, and/or uncomfortable with the mouse, etc.. This score simply makes us aware that we may consider making some initial adjustments to the curriculum settings of your child. You may like to know that the Dynaread program does include a working memory training module.
Why is a low score not conclusive? Think of a Marathon runner. If an adult runner completes a full Marathon run in under 2:30 hours, we know for sure that that person is an excellent runner. But what if he crosses the finish line after six hours? The only thing we know now, is that the demonstrated time was really slow. But why? Maybe he sprained an ankle? Maybe there was an accident along the route, and he choose to volunteer and help in its recovery? The only thing we measured is a late arrival.
With our working memory test, low scores need to be regarded in the same way. A low score calls us to be alert, and allows us to make adjustments in the Dynaread program.
The Comprehension test.
The comprehension test presents your child with a simple reader, in which the required level of conceptual comprehension is at the level of six to seven year old. We measure the reading time of the child: How long the child needs to complete reading the entire text. We subsequently measure the total time required per question to (a) read the question (b) answer the question. Lastly, we obviously record whether the correct multiple choice answer was given.
The test is really a rudimentary comprehension test. The vast majority of our students never reached the comprehension test, due to time out of their Common English and nonWord Word reading tests.

The Reading Comprehension Score (RCS) is expressed as a percentage of average seven to nine year old demonstrated performance. An RCS of 111% means that the child's calculated total demonstrated performance of fluency, accuracy, and comprehension was at 111% of that of seven to nine year old average readers.
Let's get your child reading
Online — Evidence-based — Expert Support — 100% money-back guarantee
Pricing is heavily subsidized — We NEVER leave a child behind
What is Dyslexia
Watch a 10 min video explaining very clearly what Dyslexia is, and how it affects your child.
Definition of Dyslexia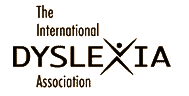 Dyslexia is a specific learning disability that is neurological in origin.
It is characterized by difficulties with accurate and / or fluent word recognition and by poor spelling and decoding abilities. These difficulties typically result from a deficit in the phonological component of language that is often unexpected in relation to other cognitive abilities and the provision of effective classroom instruction. Secondary consequences may include problems in reading comprehension and reduced reading experience that can impede growth of vocabulary and background knowledge.