Some Dyscalculia resources
Cognitive Neuroscience has not yet reached the same level of understanding on Dyscalculia as it has on Dyslexia. There does exist a comorbidity risk between dyslexia and dyscalculia. Math processes obviously include reading, which reality forms part of potential math problems of children with dyslexia, though such struggles would scientifically not be seen as a true comorbidity but rather a consequence or outflow of dyslexia.
As dyscalculia falls outside of our core service area, allow us to refer you to some resources.
For those interested in a more scientific lecture on the topic, see these presentation slides by Kristina Moll (2012).
The US National Center for Learing Disabilities offers a list of resources.
Lastly, allow us to refer you to Dyscalculia.Org.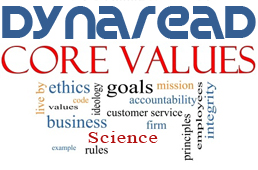 Our Dynaread team members are required to hold themselves accountable for serving our clients in adherence with our core values...
Contribute with scientific and overall integrity.
Retain the focus on the needs of each individual child.