Phoneme and word recognition in the auditory ventral stream
Iain DeWitt, Josef P. Rauschecker. Laboratory of Integrative Neuroscience and Cognition, Department of Neuroscience, Georgetown University Medical Center, Washington, DC 20007
February 2012. Proceedings of the National Academy of Sciences 109(8):E505-14
DOI: 10.1073/pnas.1113427109
Abstract
Spoken word recognition requires complex, invariant representations. Using a meta-analytic approach incorporating more than 100 functional imaging experiments, we show that preference for complex sounds emerges in the human auditory ventral stream in a hierarchical fashion, consistent with nonhuman primate electrophysiology. Examining speech sounds, we show that activation associated with the processing of short-timescale patterns (i.e., phonemes) is consistently localized to left mid-superior temporal gyrus (STG), whereas activation associated with the integration of phonemes into temporally complex patterns (i.e., words) is consistently localized to left anterior STG. Further, we show left mid- to anterior STG is reliably implicated in the invariant representation of phonetic forms and that this area also responds preferentially to phonetic sounds, above artificial control sounds or environmental sounds. Together, this shows increasing encoding specificity and invariance along the auditory ventral stream for temporally complex speech sounds.
Access the paper on ResearchGate
https://www.researchgate.net/publication/221808860_Phoneme_and_word_recognition_in_the_auditory_ventral_stream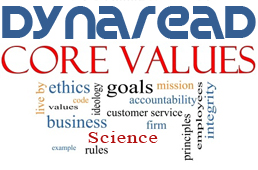 Our Dynaread team members are required to hold themselves accountable for serving our clients in adherence with our core values...
Contribute with scientific and overall integrity.
Retain the focus on the needs of each individual child.
Definition of Dyslexia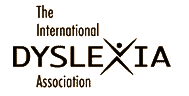 Dyslexia is a specific learning disability that is neurological in origin.
It is characterized by difficulties with accurate and / or fluent word recognition and by poor spelling and decoding abilities. These difficulties typically result from a deficit in the phonological component of language that is often unexpected in relation to other cognitive abilities and the provision of effective classroom instruction. Secondary consequences may include problems in reading comprehension and reduced reading experience that can impede growth of vocabulary and background knowledge.