Subtypes of Reading Disability: Variability around a Phonological Core
by Morris, Robin D.; Stuebing, Karla K.; Fletcher, Jack M.; Shaywitz, Sally E.; Lyon, G. Reid; Shankweiler, Donald P.; Katz, Leonard; Francis, David J.; Shaywitz, Bennett A.
Journal of Educational Psychology, Vol 90(3), Sep 1998, 347-373.
Abstract
Eight measures of cognitive and language functions in 232 children were subjected to multiple methods of cluster analysis in an effort to identify subtypes of reading disability. Clustering yielded 9 reliable subtypes representing 90% of the sample, including 2 non-disabled subtypes, and 7 reading-disabled subtypes. Of the reading-disabled subtypes, 2 were globally deficient in language skills, whereas 4 of the 5 specific reading-disabled subtypes displayed a relative weakness in phonological awareness and variations in rapid serial naming and verbal short-term memory. The remaining disabled subtype was impaired on verbal and nonverbal measures associated with rate of processing, including rate and accuracy of oral reading. Studies showed evidence for discriminative validity among the 7 reading-disabled subtypes. Results support the view that children with reading disability usually display impairments on phonological awareness measures, with discriminative variability on other measures involving phonological processing, language, and cognitive skills.
Let's get your child reading
Online — Evidence-based — Expert Support — 100% money-back guarantee
Pricing is heavily subsidized — We NEVER leave a child behind
Definition of Dyslexia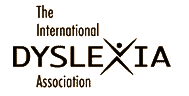 Dyslexia is a specific learning disability that is neurological in origin.
It is characterized by difficulties with accurate and / or fluent word recognition and by poor spelling and decoding abilities. These difficulties typically result from a deficit in the phonological component of language that is often unexpected in relation to other cognitive abilities and the provision of effective classroom instruction. Secondary consequences may include problems in reading comprehension and reduced reading experience that can impede growth of vocabulary and background knowledge.