Vision drives us
By Hans J.A. Dekkers
Knowing where you're heading empowers the next thing. Everything we do is a process, consisting of individual steps: The next thing.
Without vision, identifying the next thing becomes difficult. Struggling readers, and their parents and teachers, need to know why they are engaging in remediation.
As a parent you need to be convinced about the need to see your child reach an ability to function in reading. Reading affects their entire future: Today, and even more so tomorrow. Academic subjects grow in complexity as a child moves upward through the grades. It is our field experience that Schools very much share your concerns and want to help. However, schools are typically not equipped to structurally teach children reading beyond the traditional grades for reading instruction. If your school does help (with success): Fantastic! But you cannot presume that the school will solve the problem. Many schools cannot. Not because they do not want to, but simply because they are not always equipped to do so.
As a student you have to look beyond today. If you're nine years old there are still many school years ahead of you. Your ability to read is going to determine how those school years will be. With reading, you're part of it. Without reading, you'll feel like an outsider. Outsiders run risks of getting involved with the wrong crowd. Wrong crowds can lead to all sorts of problems. Just look around you in school and you'll know what I am talking about. You have to ask yourself: What sort of a 15 year old do I want to be? Who are my role-models?
Remediation requires commitment
Commitment can be expressed in different ways. It is often a good idea to do it in some sort of a formal way. Making a pledge, or writing a simple contract, in which you as parent, and you as student, agree to reach a certain goal. Set realistic goals: Goals that you feel you can push for and make happen.
Managing Student Motivation
In closing, I'd like to recommend this article: Managing Student Motivation. This article was written on the basis of experiences of our users.
https://www.dynaread.com/managing-student-motivation
Let's get your child reading
Online — Evidence-based — Expert Support — 100% money-back guarantee
Pricing is heavily subsidized — We NEVER leave a child behind
What is Dyslexia
Watch a 10 min video explaining very clearly what Dyslexia is, and how it affects your child.
Definition of Dyslexia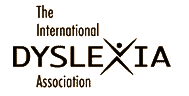 Dyslexia is a specific learning disability that is neurological in origin.
It is characterized by difficulties with accurate and / or fluent word recognition and by poor spelling and decoding abilities. These difficulties typically result from a deficit in the phonological component of language that is often unexpected in relation to other cognitive abilities and the provision of effective classroom instruction. Secondary consequences may include problems in reading comprehension and reduced reading experience that can impede growth of vocabulary and background knowledge.